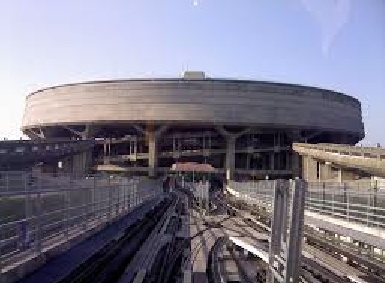 Jean reflected on the environment we select for effective working in our weekly call.
She and I had a great conversation in a car overlooking a Staffordshire valley – so good that on arrival we continued to sit there until we'd finished. Onlookers may have suspected a "Thelma and Louise" moment!
We visited a location for a two day session at which a team will consider their effectiveness starting with the relationships they've managed to establish in the teeth of their contract start up during which they have been subject to more government scrutiny than Maria Miller. We've selected a small boat house overlooking a lake and trees coming into spring green – £50 a day with a home made lunch!
We've attended a conference in a football stadium – the staff of a company getting to know each other surrounded by achievement in a shrine to local community and ancient heroes. They left feeling more connected to each other and their tough mission.
On Friday we drove to Paris – on entry to the city we passed Charles de Gaulle airport. I named terminal 1, "the Deathstar". I spent years flying in and out for "meetings bloody meetings" – in rooms with no windows for hours, starting with no light and achieving little except confirming the wasted time in isolated travel. We didn't achieve good thinking, conversation or the energy to act.
It makes a real difference to what is possible where you set a conversation – particularly for work related ones.